The Writing Life, Part 2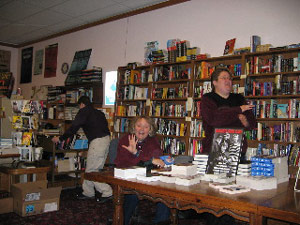 Ellen saying hi to the camera in Madison.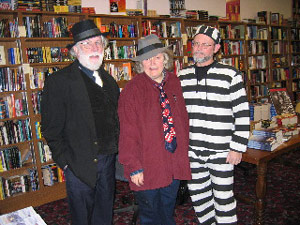 The MCW on their April 2004 tour.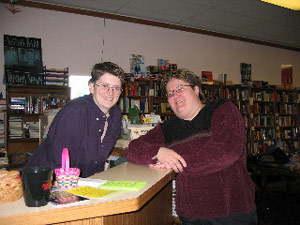 Terry and Linda, owners of Booked For Murder in Madison, WI.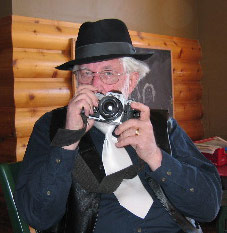 Carl, our cameraman.

Kent with Susan Gibberman, at the Schaumberg library outside of Chicago. A spectacular library!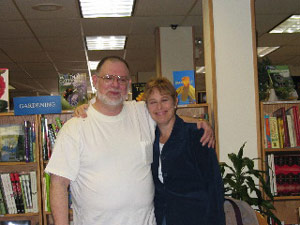 Authors Mark Zubro and Libby Fischer Hellmann at The Bookstall in Winnetka, IL.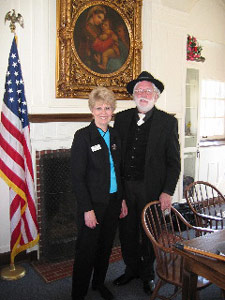 Carl with Sallie Brodie at the Chromaine District Library in Hartland, MI.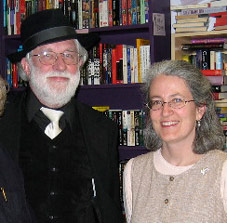 Carl and Robin Agnew at Aunt Agatha's in Ann Arbor, MI.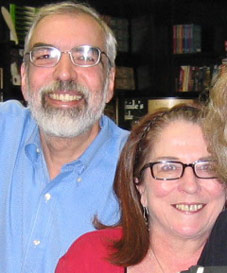 Richard and Mary Alice, owners of Mystery Lovers Bookshop in Oakmont, PA.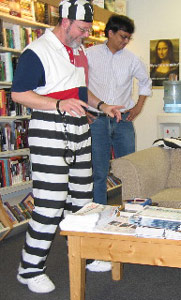 Kent and Jim Huang at The Mystery Company in Carmel, IN.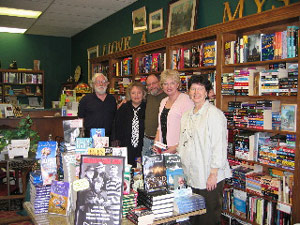 The Crime Wave with Becci West and owner, Karen Spengler at I Love a Mystery in Mission, KS.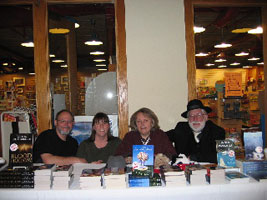 The Crime Wave at Fitger's Bookstore in Duluth with manager Sally Anderson (between Kent and Ellen).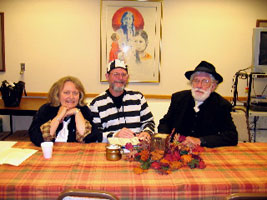 Kent, Carl and Ellen in August, 2004, at the Vermillion Library in South Dakota.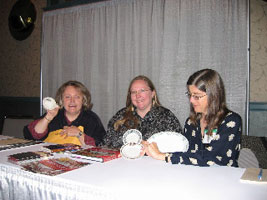 Three infamous Minnesota authors at the annual Minnesota Library Convention in Duluth, October, 2004.
Next: The Writing Life, Part 3
© Ellen Hart.