The Writing Life, Part 6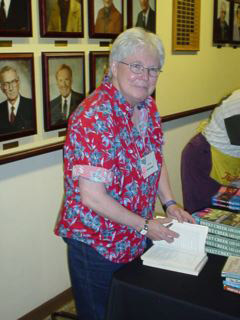 Writer Lee Lynch at the National Women's Music festival.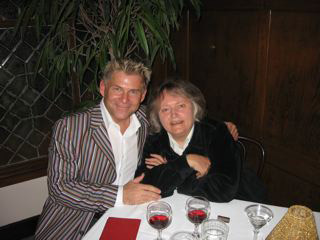 Ellen and writer Anthony Bidulka at Brennan's restaurant in New Orleans during the 2007 Saints & Sinners convention.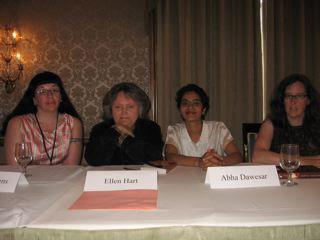 Ellen on a panel with Amie M. Evans, Abha Dawesar and Nairne Holtz at the Saints & Sinners literary convention in New Orleans. Right on Bourbon Street!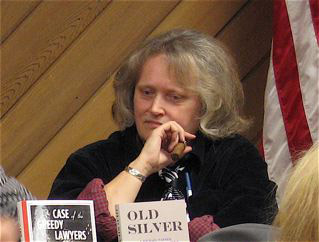 The Minnesota Crime Wave in Action, 2008.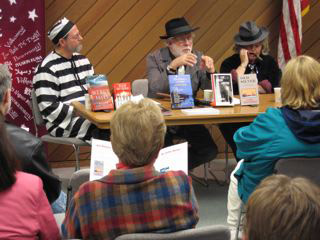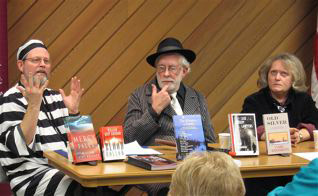 Kent must have said something odd.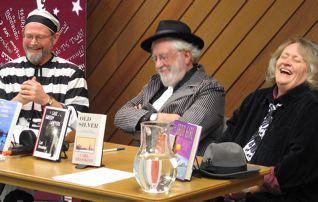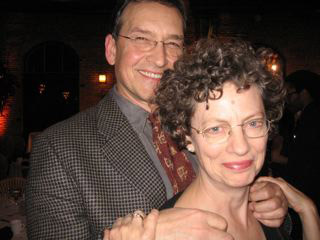 National Book Award winner Pete Hautman and multi-Award winning poet and writer Mary Logue at MoonLit Bridge, a gala for The Loft Literary Center.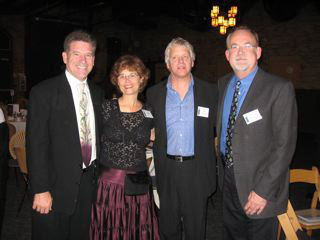 Mark Ritchie (Secretary of State, Minnesota); Nancy Gaschott, Administrative Director at The Loft Literary Center; R.D. Zimmerman (aka Robert Alexander), author; Lars Pedersson, architect, at the MoonLit Bridge gala in
Minneapolis.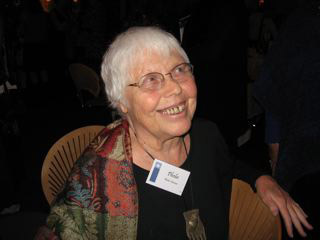 Beloved Minnesota poet Phebe Hanson at the MoonLit Bridge gala.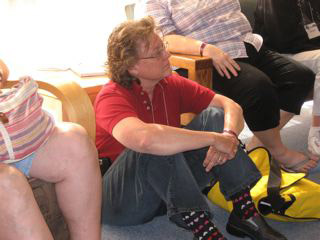 Radclyffe, at the National Women's Music Festival in Champagne-Urbana, IL. (There's a large book presence at the festival, lots of writing workshops, etc.)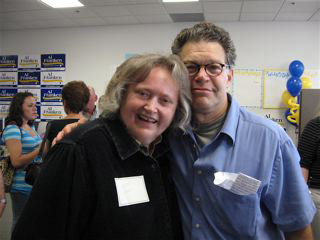 Along the writing trail, I met Al Franken this year. He's running for the U.S. Senate from Minnesota and I'm a huge supporter. Go Al!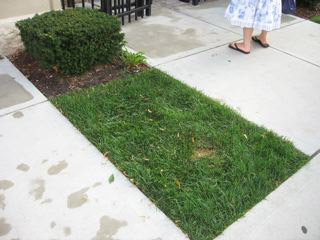 Just in case you're interested, this is Al Franken's front yard. It's small, yes. I guess it doesn't take him long to mow the grass.
Next: New Photos, May 2009
© Ellen Hart.